Amazing magician! That was the review given by several students this past week. On Sunday, May 22nd, I performed for the Newbury Park High School Safe and Sober After Prom Party where a couple hundred students showed up for a night festivities that lasted until 5:00 a.m.
The After Prom Party was held in a movie theater, and my performance started at Midnight with an hour of strolling close-up magic. At 1:00 A.M. I headed into one of the theaters where I had already set up for a 45-minute show. With a packed house, Dee Dee and I proceeded to showcase our particular brand of magic that was unlike anything these students had ever seen. They were a great audience, and we had a blast performing for everyone. This was our third year in a row performing at this event, and we've already been invited back to perform next year.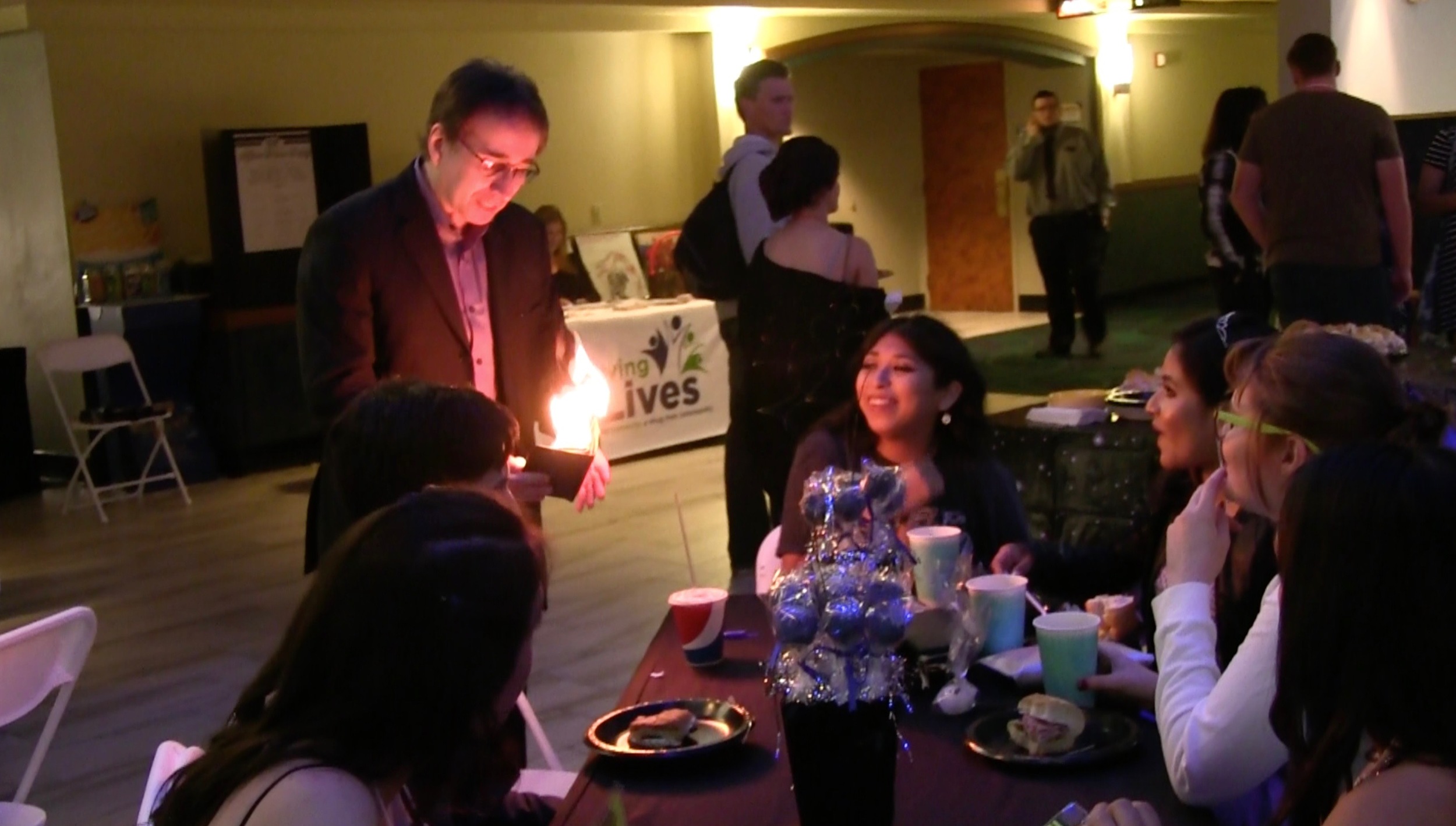 On Wednesday, May 25th, Dee Dee and I headed to Hemet, CA to perform at the Hemet High Grad Night. This was our second year performing at this event, which was held in their gymnasium. With 500 grads in attendance, our performance started at Midnight with two hours of strolling close-up magic. The new graduates were highly animated, and the interactive close-up magic got them primed for the stage show which started at 3:00 A.M.
With the grads sitting on the gym floor, these young adults were surprisingly awake as we hit the small stage. What followed was a rollercoaster ride of laughter and amazement. 45 minutes later it all came to an end. After packing up and getting paid, we were once again asked to return next year.
I gotta love my repeat clients, and performing for these young people is always a lot of fun! To get more info on my grad night and after prom shows, please visit www.LouSerrano.com/grad-night-magician.
Lou Serrano
(About the Author: Lou Serrano is a professional magician based in Los Angeles, and is available for hire to entertain at social, association, and corporate events world-wide.)