Grad Night Magician - Lou SeRrano
World-Class Entertainment For Your School's Grad Night or Safe & Sober After Prom Party!
CALL LOU TODAY at 818-620-9356
(Click the Play Button Above to Watch Lou's Amazing Demo Video)
Dear Grad Night Committee,
My name is Lou Serrano, and I'm a full-time professional magician in Los Angeles. Over the last 20 years I've helped create successful and memorable events nationwide.
I have years of experience entertaining at grad nights and safe and sober after prom parties. Your students will be amazed, entertained, and delighted!
Whether you're looking for world-class strolling close-up magic to engage your students as they arrive to their event or a stage show that is sure to be the highlight of the evening, you've come to the right place.
Please give me a call at 818-620-9356 to discuss how I can help make your event amazingly entertaining, successful, and fun. Guaranteed!
What Do You Get When You Hire Lou Serrano?
Clean Comedy - My performances are funny! Your students will be laughing throughout my presentation, but those laughs are never at their expense. I never work blue and all my comedy is clean. Your kids will have the time of their lives and you'll look like a hero for hiring me.
Amazing Magic - I don't do any cheesy tricks, instead I perform magic that looks like magic. If magic really existed, this is what it would look like. I don't insult the intelligence of your students by performing kiddie magic. Your kids will be completely amazed and engaged by my presentation.
Audience Participation - Young adults love to be the stars of the show. Your students will get their wish by being able to participate during several of the routines.
Adaptability - I can accommodate almost any performance situation. If you're looking for strolling close-up magic that will immediately engage your students, I come fully prepared to amaze and delight the moment I walk in the door. If you're looking for a full stage show, I come prepared with my own P.A. system.
Experience You Can Count On - I'm a professional with 20 years of experience performing in all types of situations. I've performed magic all over the country in an array of diverse venues. Nightclubs, theaters, cruise ships, colleges, banquet halls, indoor and outdoor events, have all been a part of my performing experience. All this means that I have the experience to ensure your event is an amazing success!
Guaranteed Fun - All of my performances are guaranteed! I've built my business by developing long lasting relationships with my customers. I guarantee your students will have an amazing time and thank you for having me there. If you and your students aren't happy with my performance, I'll refund your money. That's how confident I am that you'll love doing business with me. In 20 years of performing magic, I've never had anyone ask for their money back, and many of my clients have me back year after year.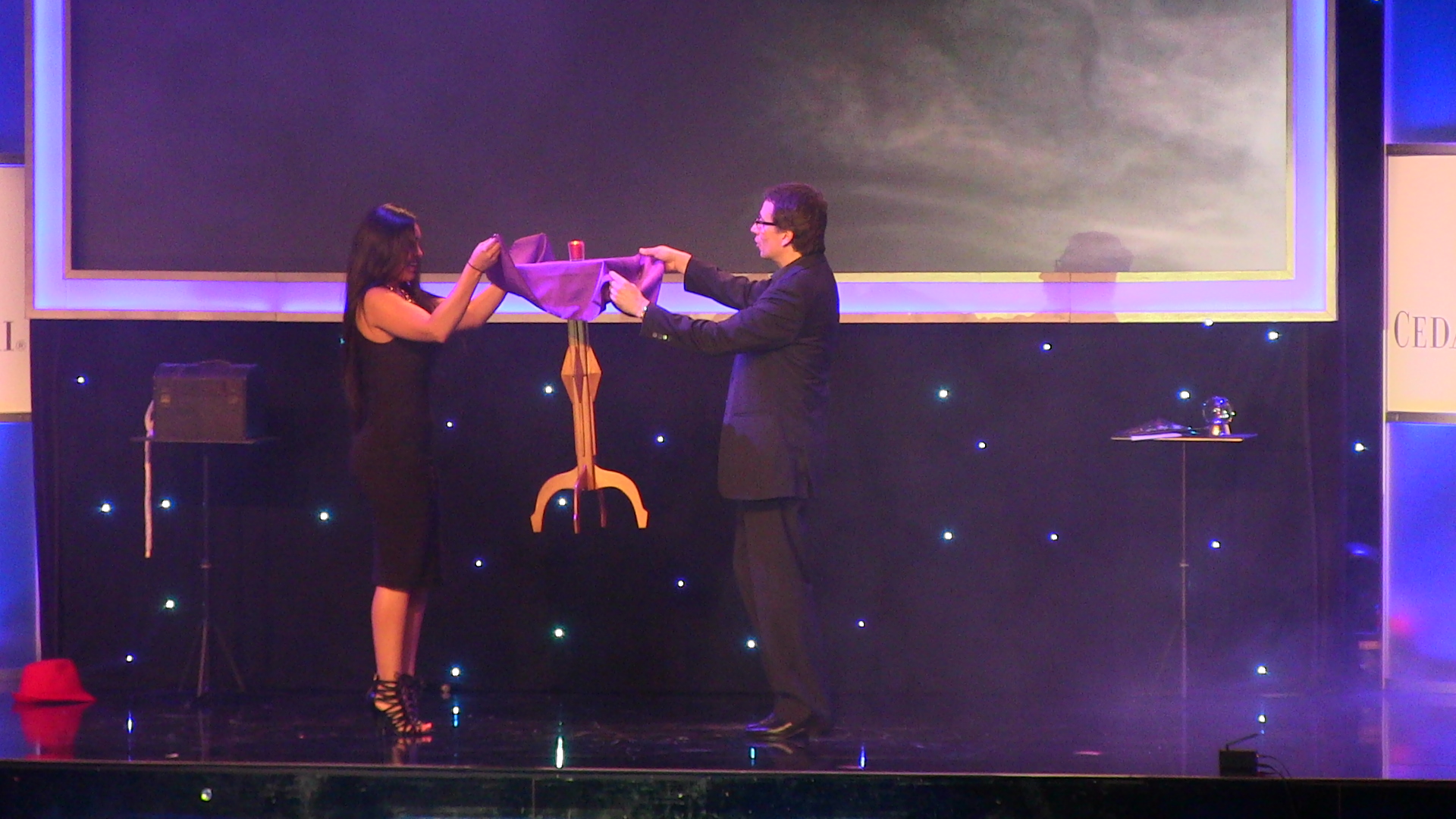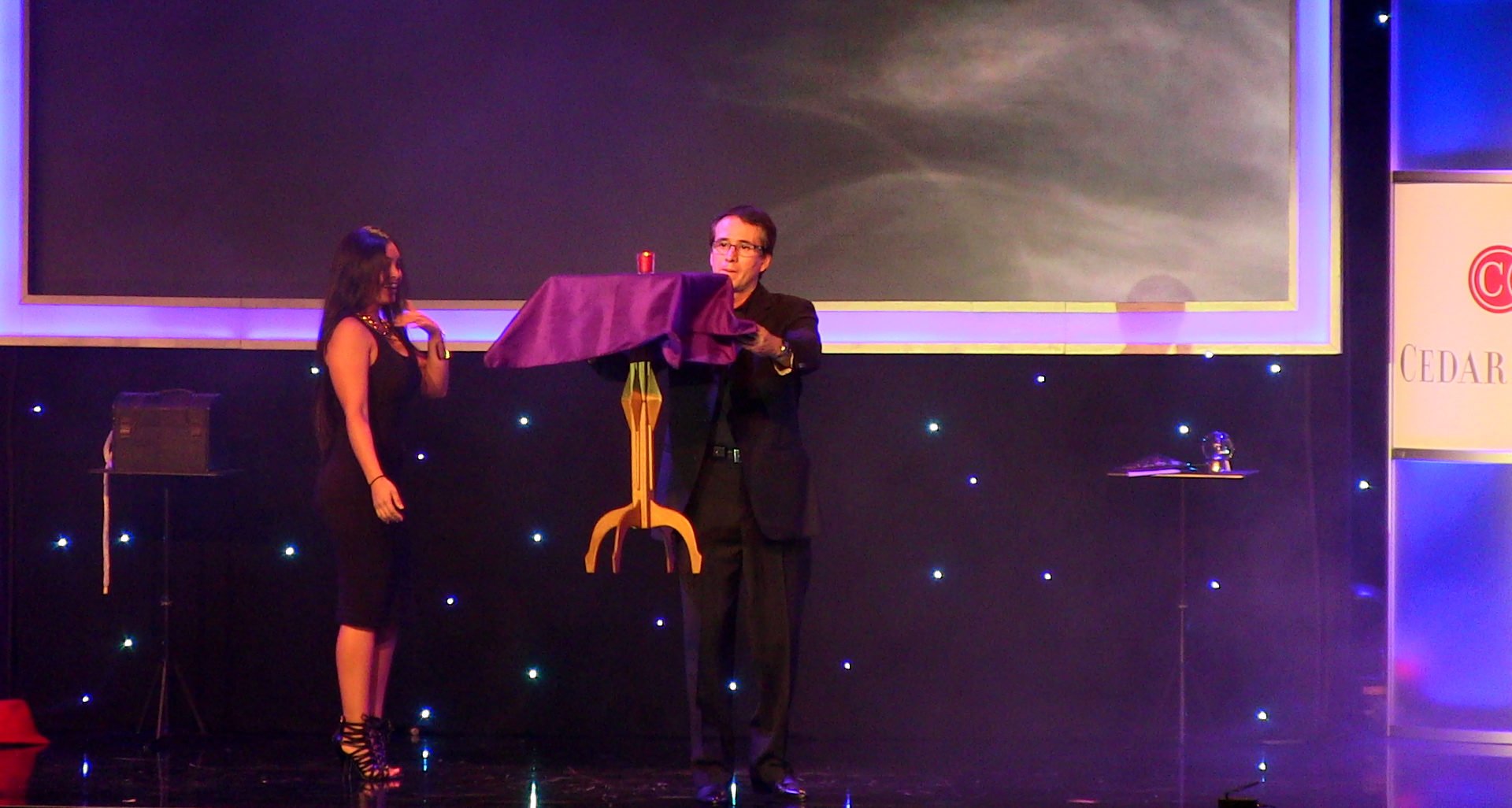 Call Lou today at 818-620-9356
for a FREE no-obligation quote,
or fill out the booking request form below.
"I look forward to speaking with you and helping make your next event amazingly entertaining, successful, and fun. Guaranteed!"
Lou Serrano - Mind Blowing Magic